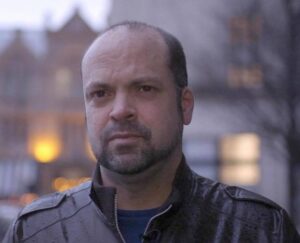 I have been working in and around homelessness throughout my career.

 
Before coming to Manchester, I spent 20 years mostly in the voluntary sector, ranging from prison resettlement work in Yorkshire and Nottinghamshire, to managing supported housing in London, and street outreach work in Westminster.
I have worked for Manchester Council since 2018, most recently supporting people sleeping rough, and working closely with colleagues from across the Homeless Partnership in the city.

 
I have seen Reach Out to the Community grow in this time, and have been proud to work alongside them to engage with and support people to move off the streets in South Manchester.

 
I volunteered for Reach Out as a chef during the second lockdown, and have seen how the charity adapts to meet the needs of clients, and the determination and passion which goes into making things happen.

 
I am delighted to join the board of Trustees,and look forward to the continued development of Reach Out in what continues to be a challenging time.