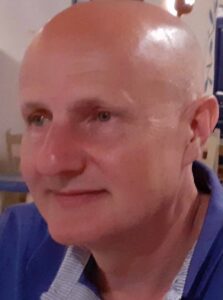 I got to know Becky and Steph through my job as a Neighbourhood Manager for the Council and we've been working together now for about six years.
In that time we've collaborated on a range of successful funding bids that have helped put the charity on a firm footing and paid for practical things like the van.  
On a day-to-day basis, we keep in touch to identify the people and places in South Manchester where vulnerable people need help the most.  
I am proud to have worked and volunteered as a sessional worker at Manchester Action on Street Health (MASH).  This is a charity offering advice and support women in sex work.  These are some of the most vulnerable people in our society and many of them have experienced homelessness at one point or another.  
From working with the women at MASH I learned a great deal about the obstacles and challenges faced by people with mental health issues, alcohol and substance misuse problems etc. But most of all I learned about it from their perspective.  
I'm looking forward to being a trustee at a great charity that has already achieved great things.