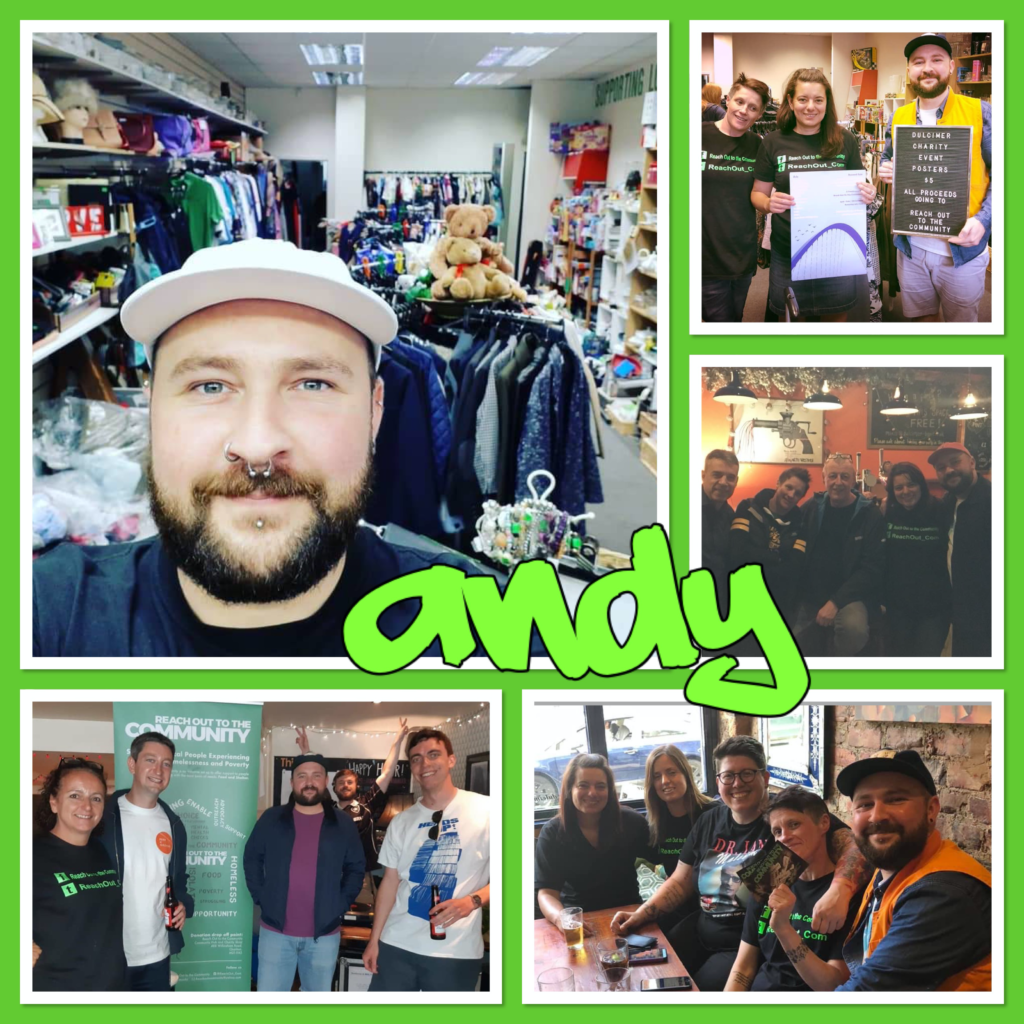 You can find me in the #ReachOut shop three days a week, working as a supervisor with our volunteers.
Prior to this I was involved in curating events to raise funds and awareness, which is how I first met our founders, Steph and Becky.
I always admired that ROC support all people in need without judgement. Whether they are battling structural issues like unemployment, poverty, difficulties in the housing market, or individual issues such as mental health illness, alcoholism and substance misuse.
Having previously volunteered as a youth worker with 14 to 19 year-olds and worked as a personal carer with vulnerable adults I feel very lucky to be back working face to face within the community.
It's also very rewarding to know that the work done is helping to combat the current rise in people 'presenting' as homeless in our city.
Andy.