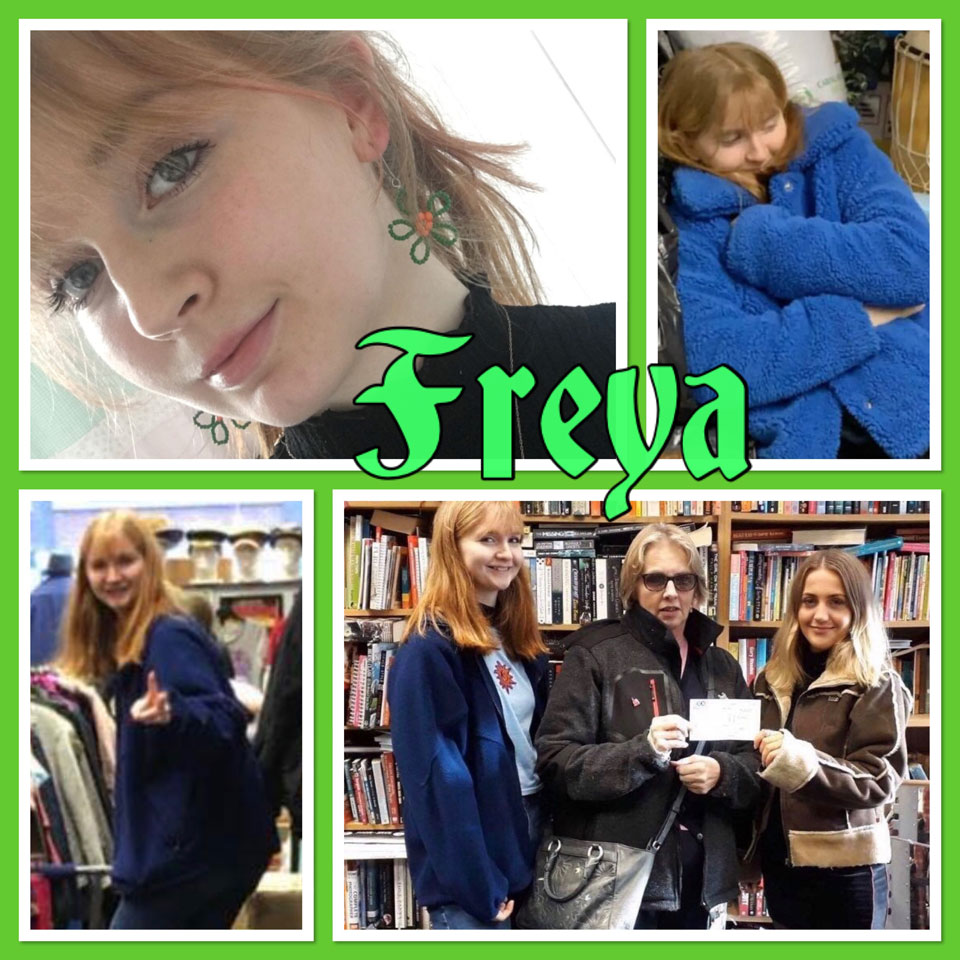 I started volunteering with Reach Out to the Community in September 2019. Homelessness has always been an issue I've cared about, and after moving from Edinburgh to Manchester for university I became so much more aware of its prevalence.
I usually volunteer on a Friday working in the shop which involves sorting through donations, working at the till and general tidying. I also love chatting to people who come into the shop as it strengthens the community vibe and I even got given a homemade vegan Christmas cake once!! Even though I get distracted and talk a lot, I still feel valued and I have gotten to know people within the community, as well as making friends like Amy and Tracey.
I love the general atmosphere in the shop as it is completely non-judgmental and fun, and I have also gained a broader understanding of the factors that contribute to homelessness. I have so much respect for what Steph and Becky have built, and for the rest of the team who are still working throughout these chaotic times.
I look forward to returning to Reach Out as soon as I can, and I hope to get more students aware of the work they do, and all the ways they can help whether it be through donating items for the shop, food or toiletries for the foodbank, or simply their time.
Lots of love
Freya x