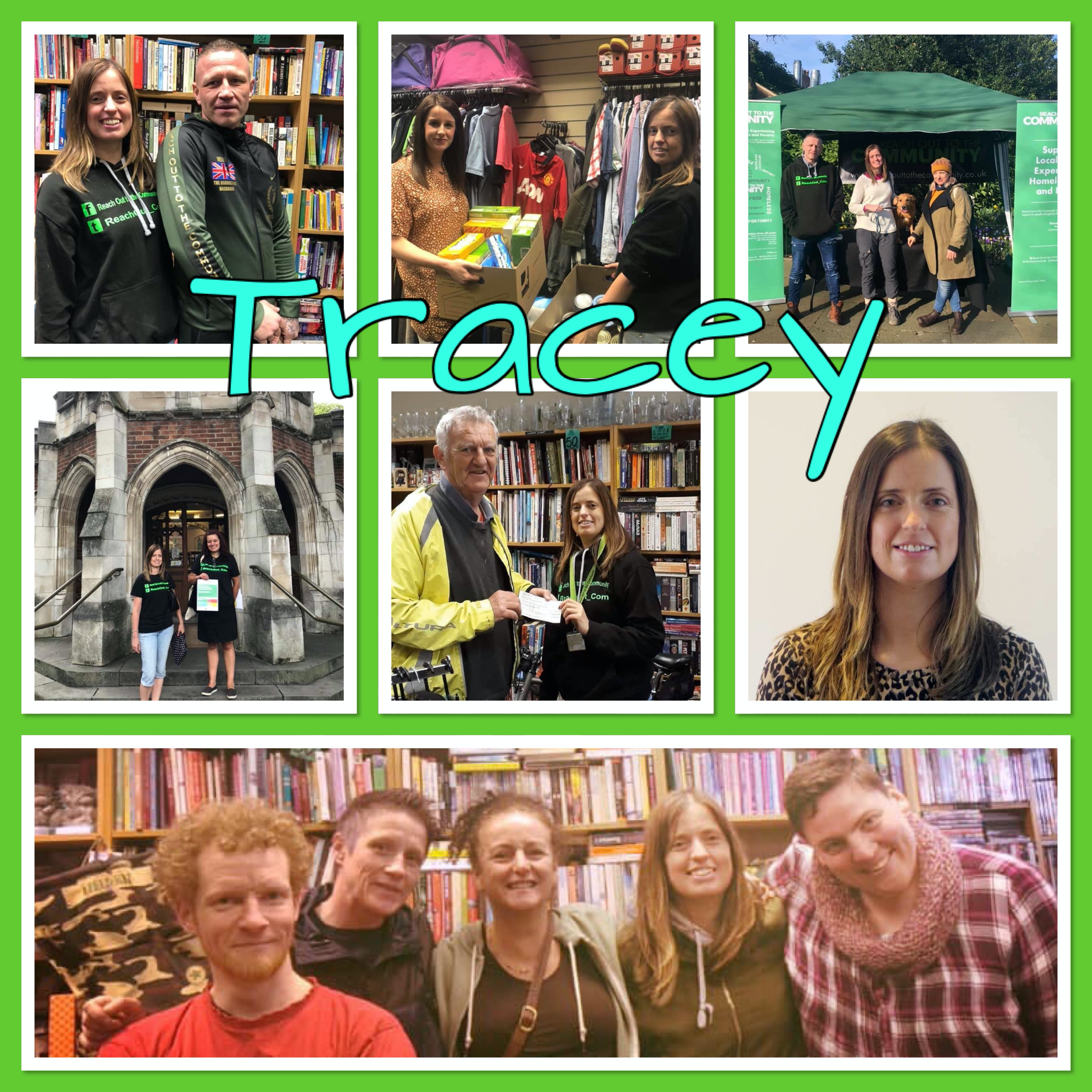 Before working with Reach Out to the Community, I volunteered with services providing food directly to rough sleepers on the streets of Manchester. I became increasingly frustrated that nothing was changing, coming across the same faces every month in my local area of South Manchester.
From my first day volunteering in the shop in Chorlton I was able to see the impact ROC were having: this was more than a charity shop. A number of Chorlton-based homeless people would frequent the shop for a hot drink and a chat.
I quickly learnt that these chats in the shop were the key to making the next steps for a number of ROC's clients; from arranging copies of birth certificates, to providing them with ID, from setting up appointments with the benefits advisor, to accompanying clients on regular doctor's appointments.
The speed at which these things can happen varies between individuals, it could be three months of regular hot drinks and a Pot Noodle before a client will agree to any sort of appointment.
Sometimes it can be three steps forward, two steps back, but I learnt from my time with ROC to never give up on anyone.
I can recall one gentleman we went out to see on the streets twice a week, trying to persuade him to come with us to a medical centre. We came away constantly dejected, then one day it just changed: he agreed and then the support for him could really start.
I enjoy working for ROC as you really can see the difference that we, as a community, can make to the lives of other people. Sometimes listening to people's stories when you deliver them a food parcel can break your heart and you realise how easy you could be in their position. It's the generosity of those people who donate to our foodbank that can help make that situation a little more manageable for that family or individual.
Being able to see and feel the impact of the work you and the charity do everyday is really motivating and keeps you going, even on those frustrating days when clients don't turn up or the very sad days when we have lost someone. The charity cannot provide all these services without funds, so I do what I can to generate sales in the shop or fundraise elsewhere, including eBay.
Everybody who works at ROC is friendly, open and – most of all – caring. In my time here I've had two very personal bereavements and will forever be grateful for the support the ROC family and regular customers gave me.
I love that working here has connected me with the Chorlton community – and I especially enjoy meeting all your dogs too!
Tracey 😊