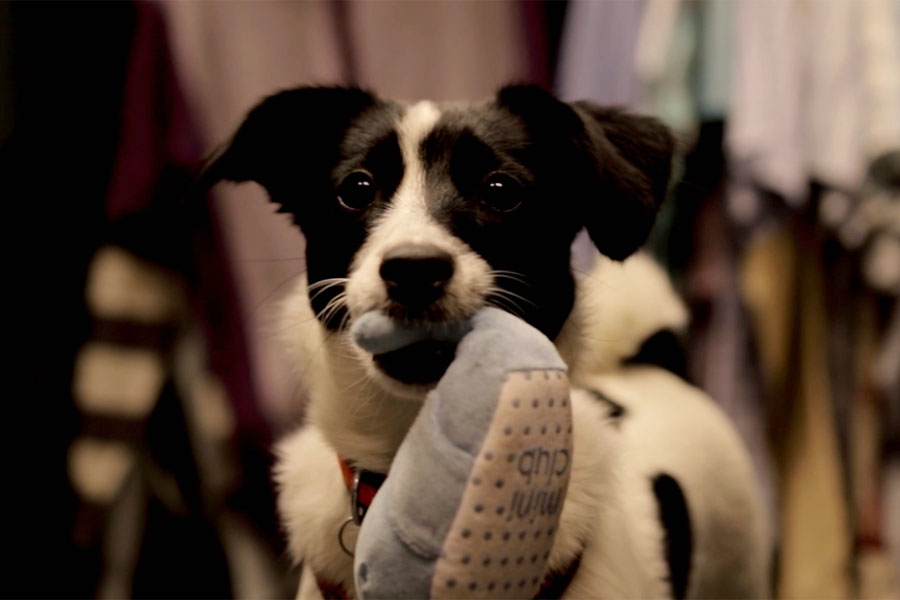 So you want to help? That's great news. There are LOTS of ways you can do it.
Donate to – and buy from – our lovely shop!
We have lots of stuff in our shop – clothing, books, toys, DVDs, books, household items and more. If you're donating, please just make sure that items are clean and in good order, so that someone else will want to buy them. If you're generously donating something that's a bit special (such as a like-new designer item), we'd be very grateful to have it – we sell the best quality donations on eBay so we can raise as much money as possible.
And we reckon we're the friendliest charity shop in town. We'll always be happy to see you if you fancy a browse.
Donate to our client group
Many of our donations go directly to those in need. Things that we're ALWAYS looking for include:
Food parcel items – non-perishable food (the sort of stuff that's in the 'Food Cupboard' section of online supermarkets). We also include toiletries and sanitary items, toilet rolls, cleaning materials etc. Think of your own shopping and the things that keep you and your family comfortable. Need inspiration? Print off our handy shopping list.
Household items – basic comforts that will help someone who's been recently re-housed. A kettle, a toaster, cups, plates, towels, cushions, bedding etc.
Clothing – There's the obvious items such as warm coats and woolly jumpers, but we're always looking for (new) underwear for men and women; plus socks, tracksuit bottoms, scarves, gloves, hats, etc.
Entertainment – we work closely with the new Longford Centre in Chorlton, so we donate things like books, DVDs and board games for the residents to enjoy. We also pass along gardening tools, art materials and other things that help with not just the essentials, but quality of life. 
Donate Money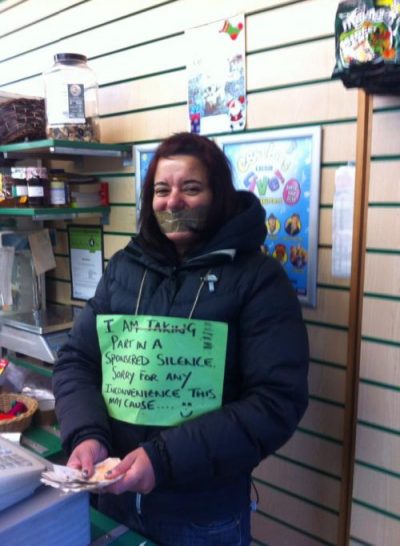 Every penny that's raised goes to support our work. You can donate right now, or call into the shop when you're passing. You can do whatever you like to raise funds – a school bake sale, a 5k run, a pub quiz….  
Steph (left) tried a sponsored silence once – we all thought we'd gone deaf (although it didn't last long!).We're sure you can do better!
We'd be honoured and hugely grateful if you were to choose Reach Out to the Community as your charitable cause. And you know what? If you want to see where your money goes, just come and see what we do in the shop. You'll always be welcome round at ours.
Donate Time
We rely completely on our fantastic volunteers. They run our shop, support our events, raise funds, do our marketing, admin and campaigning. Not sure? Come in, have a chat with anyone in the shop and they'll tell you how rewarding this sort of work can be.