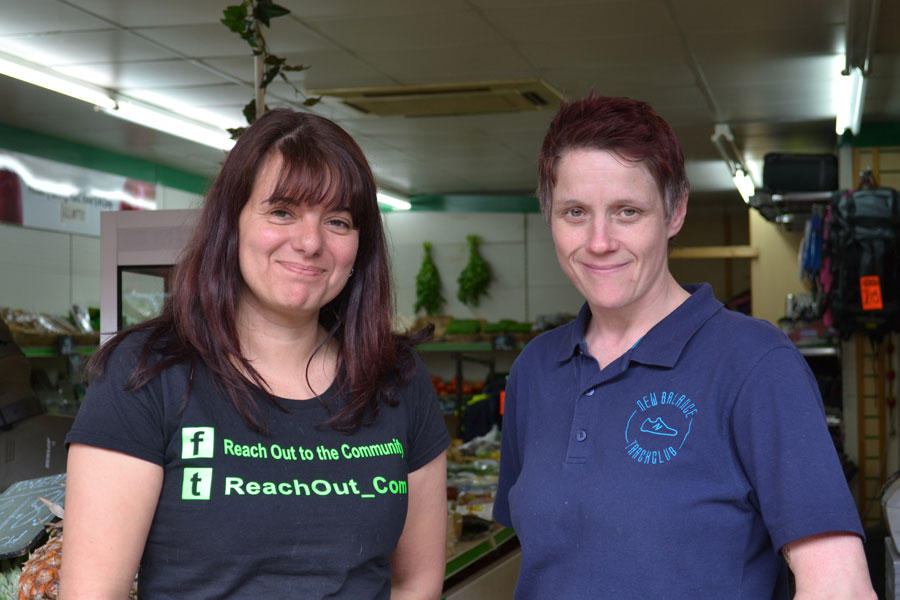 It all began with a  fruit and veg shop in Chorlton Precinct….
Early Days
Stephanie Moore and Becky Elliott – that's us – were running Elliott's in Chorlton Precinct, when we decided we wanted to try and help address the growing problem of homelessness in Manchester. We saw so many people on the streets in Chorlton. We started donating stock to a homelessness project which operated food runs, feeding people on the streets of the city centre.
The shop soon became a collection point for donations, as more and more Chorlton people heard what we were doing.  Fruit and veg donations soon became cash, clothing and other items to help people who found themselves on the streets.
After a while, we began to realise that taking food  to homeless people – while vitally important – wasn't actually helping them to build a life away from the streets. We saw people who were  'regulars', and although hot food every day was helping to save lives, nothing much else was changing.
Reaching Out
Donations were still pouring into the shop, so we decided to use them in a different way: taking a practical, hands-on and highly-responsive approach, tailored to individual needs. And as the name suggests, we reach out.  We go out onto the streets and make contact. The key is listening and learning to what people need, rather than just making assumptions. And sometimes, a small thing can make a big difference. 
Reach Out To The Community was established to offer help to anyone struggling to find food or shelter in the local area. It became a Charitable Incorporated Organisation (reg charity 1176332) in December 2017.