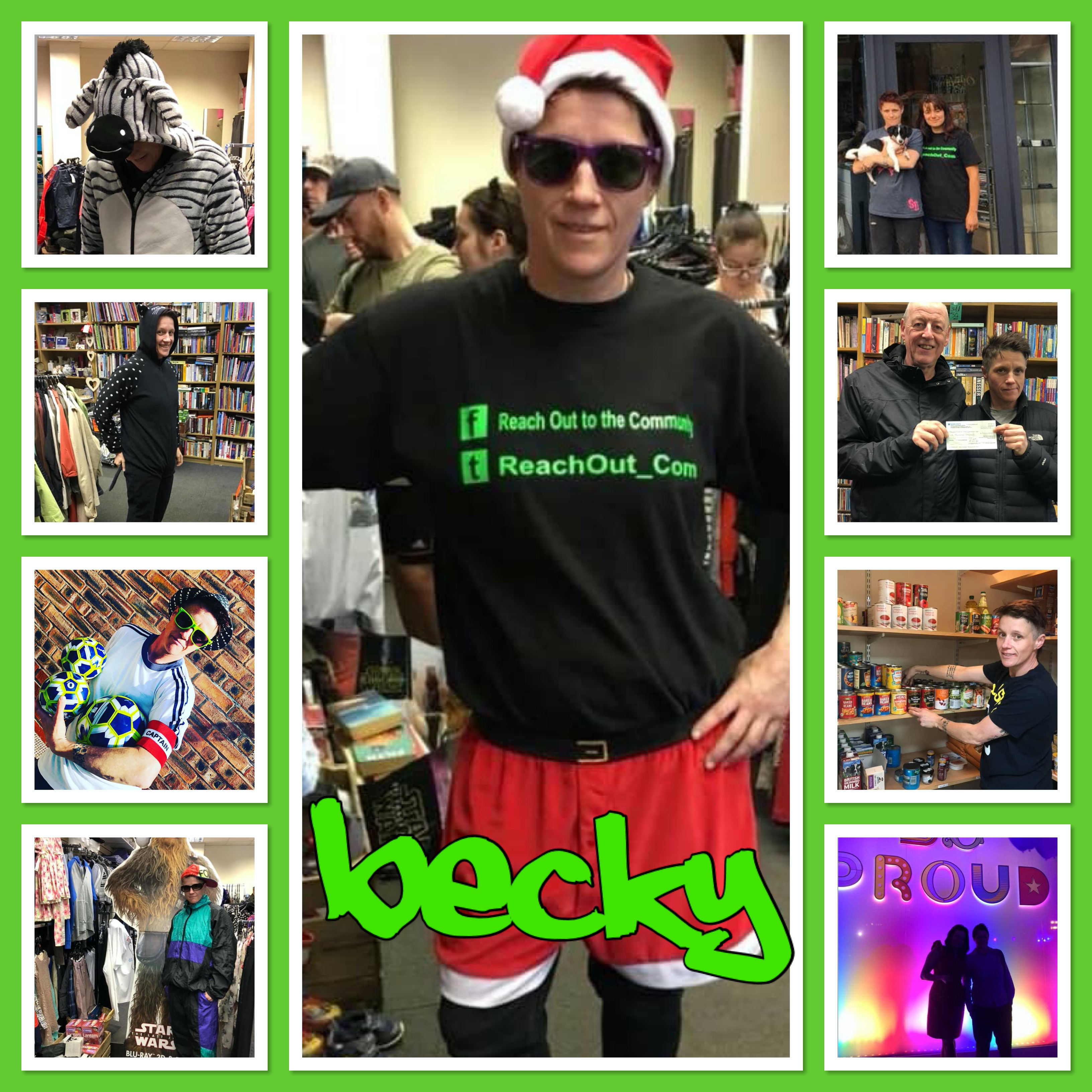 Project Manager Becky is one of the co-founders of Reach Out to the Community.
I started volunteering seven years ago. I was in a fortunate position to help by donating veg from my greengrocers business at the time.
Homelessness and addiction has been a massive part of my life for a long time on a personal level and now in my work.
I've been homeless myself, and my brother has been a heroin addict for over 20 years and still is.
It's difficult for many to really understand the depths of addiction, for the individual and for the family. Sadly homelessness and addiction come hand-in-hand for many. So when Steph and I started ROC, it wasn't just about the guys we work with everyday, but about the families that are left broken, trying to save those they love.
We understand how homelessness affects everyone in different ways. Everyone we have in our ROC family is amazing. I can't help my brother – and believe me I've tried – but if I can help someone else's, then maybe I will prevent another family from going through the same as mine did and still is.
Becky x